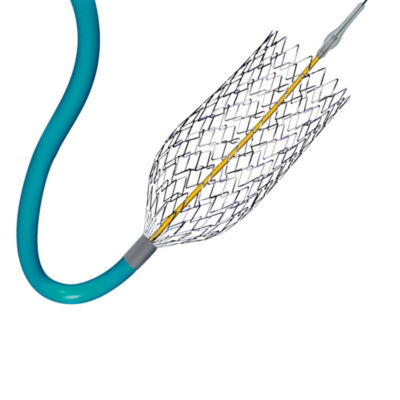 Carotid Systems
Precision design. Proven outcomes.
The PRECISE PRO RX®  Stent, with an excellent contourability and radial strength, is used by physicians to perform Carotid Artery Stenting as an option for patients at high risk for surgery.  ANGIOGUARD® RX Guidewire System with its Rapid Exchange System is easy to use and provides excellent protection while maintaining blood flow.
The Cordis ANGIOGUARD® RX Emboli Capture Guidewire System offers one of the shortest landing zones and excellent crossability.
The Cordis PRECISE PRO RX® Stent is the industry benchmark carotid stenting system, used to perform Carotid Artery Stenting.