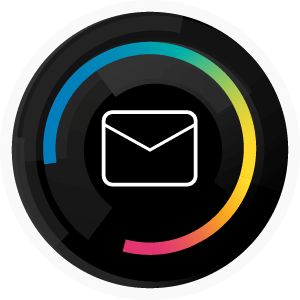 Dedicated to Innovation
At Cordis, we're committed to providing the world class tools and support that enhance the future of radial access. 
RAILWAY® Sheathless Access System Reduces Access Up to 2F1 
Smaller Access Profile than any Radial Sheath - Reduces risk of spasm and occlusion2. Treats more complex lesions via radial access3. 
Compatibility - Works with hundreds of guiding catheters4. Available in 5F, 6F and 7F sizes.
Versatility - Access with purely sheathless approach for planned interventions. Increase guiding catheter French size following angiography with a sheath. Track through radial anatomy either with or without a sheath. 
An Extensive Selection of Dedicated and Universal Shapes 
Direct Response - High-density braiding for exceptional responsiveness and one-to-one torque control.
Kink Resistance - Braided construction for excellent pushability without compromising kink resistance.
True lumen Design – True lumen design with thin wall technology for a consistent lumen diameter that facilitates easy injections and higher flow rates.
VISTA BRITE TIP® and Long VISTA BRITE TIP® GUIDING CATHETERS - A complete system of large lumen guiding catheters designed to easily meet strength, control, and delivery requirements in the widest range of anatomies.
ADROIT®  GUIDING CATHETER - Engineered with innovative hybrid braided wire technology to enable a larger lumen with optimal back-up support. 
Double Bonded Radial Balloon - The ZEPHYR® band helps clinicians achieve patent hemostasis with firm downward pressure and clear visualization of the puncture site. 
Interchangeable Syringe Connection - Easy to use: universally compatible with standard luer syringes. 
Soft, Flexible Strap - Compliant elastomeric band for patient comfort and firm compression balloon for patent hemostasis.
References:
1 Compared to conventional radial sheaths. Profile reduction is 1.2F compared to Terumo Glidesheath Slender.
2 Vessel injury, spasm and occlusion risk is reduced with lower profile devices.Saurabh Sanon and Rajiv Gulati, "Slender Approach and Sheathless Technique", Interventional CardiologyClin 4 (2015) 161-166.
3 With the puncture size of a 5F sheath, the RAILWAY™ system enables the use of atherectomy devices and dual (kissing) balloons com-patible with 7F guiding catheters.
4 Optimized for VISTA BRITE TIP® and ADROIT®; compatible with Terumo Heartrail II, Boston Scientific Mach 1, and Medtronic Launch-er guiding catheters.